Reviews for Open Me: 
"Poignant, funny and inspiring,  Open Me  is  a revealing and insightful memoir about finding the courage to choose and the wisdom to surrender."
Catherine Cooper, author – White Elephant
"Open Me is a brave, honest, touching and wildly adventurous true story. Leanne emerges from each page as a spiritual pied-piper, teaching us how to ask and listen, trust and let go."
Darlene Stewart, Executive Director, Groups & Events, Cineplex
"Leanne's book made me feel like I was participating in the intimate journey of her evolving soul as she openly shares her heart. She's a natural story teller and any reader will enjoy this river of life that she recounts."
Blair Styra, spiritual channel for Tabaash.
"Open Me has all the ingredients of a wonderfully inspirational book – a true story, told with honesty, openness, and vulnerability. Already I have been inspired to make changes in my life."
Kim Chamberlain, author & speaker
"Open Me is a radiant reflection of personal turmoil, sadness, and fear unearthed and transformed into courage, joy and profound love.
Linda Christina Beauregard, speaker, author – I Gave Myself Cancer, I Can Take It Away! Alternatives Brought Me Back to Life
"We all have times in our lives when we feel off-kilter or off-track. We all suffer from self-doubt. Leanne has looked inside herself and examined her true purpose – such a journey takes courage and commitment and is not for the fainthearted. This book will help anyone who wants to do the same."
Melissa Clark-Reynolds, Officer of the New Zealand Order of Merit
"Leanne has written an honest and compelling story of her fears, challenges and truths, taking me with her and allowing me to remember my own. She encourages all women to wake up to what they may be avoiding and to trust their own spirit."
Kaya Singer, artist, mentor, author – Wiser & Wilder
View the Open Me website here : http://openme.ca
---

Understanding 

Mortgages 
By Dave Ravindra(Author)
The world of mortgages is confusing and mysterious, but by learning how it works, you can drastically reduce the amount of interest you pay on your mortgage and cut down the amortization period.
Written by a real estate market who has successfully navigated booms and busts, this guidebook teaches you:
• how to get through the mortgage application process; • how to select the right mortgage for your situation; • how to apply for and get government assistance; • how to renew, refinance, and renegotiate mortgages;  • using a mortgage broker• how to make money by investing in mortgages.
Borrowing money to buy a home or investment property can be overwhelming, but the money you borrow is a tool to live a more comfortable and secure life. It's important to learn as much as you can about the process before signing anything that might put your future at risk.
With Understanding Mortgages,you'll confidently venture into the world of real estate investing.
Learn more about this mortgage ebook here: Amazon 
---
Understanding Hedge Funds 
"Understanding Hedge Funds" is a clear, direct guide to the nature and use of hedge funds. This concise resource demystifies the different types of hedge funds, weighs the opportunities and risks, and helps you determine which ones are best for you.
Capitalize on the Opportunities Hedge Funds Offer for Increased Investment Returns and Reduced Risk
Writing in an informal, user-friendly style, financial expert Scott Frush answers any question you may have about these largely unregulated investments. Avoiding complex mathematics, he presents an overview of the hedge fund market…describes the place of hedge funds in the global financial system…explains how to pick a hedge fund manager… and shows you how to avoid common mistakes and misconceptions.
With this wealth-building resource you'll be to: Learn the advantages and disadvantages of hedge funds vs. managed funds Discover strategies for low, moderate, and high-risk investing Learn about the role of hedge funds in asset allocation Explore important legal and regulatory issues impacting hedge funds Utilize the author's valuable hedge fund checklist and toolkit
View "Understanding Hedge Funds" on Booktopia
---
Jet Skis (Seedlings: On the Go)
The popular Seedlings series now offers irresistible introductions to ve personal transportation devices. Written in a friendly voice, lled with dynamic photos, and featuring text crafted for the youngest of readers, these newest books touch upon the parts and roles of unique vehicles. Each book closes with a labeled-image guide for further review.
As introductions to informational text, these titles will plant the seeds of knowledge! A kindergarten-level introduction to the motorized vehicles known as jet skis, covering their purpose, parts, and operation, and such defining features as their throttles and footwells.
---
Lawyers Then & Now
This book, loosely modelled on Robert Megarry's Miscellany at Law, presents thematically true stories drawn from the spread of Australian legal history and case law. Discover:
who was Australia's youngest judge instances of extreme rudeness in court and between judges which judges served the longest and shortest terms in office the barriers facing women who wanted to practise law and when they were scaled which judge was tried and acquitted of murder and which law officer was convicted of murder and sentenced to hang and, learn about humor of all sorts in the profession as well as amusing aspects of Australian law's interface with religion, art, sport, gambling and literature.
Lawyers Then and Now focuses on the quirkiness of the law and the humanity of the people of the law. Highlighted are the recurring constancies and changes in our legal culture with concentration on aspects of legal culture that are accepted in one generation and condemned in another. The book's final chapter Fallible All recapitulates the theme that lawyers are far from perfect even as (most of them) struggle to perform at their best. Old Law, New Law: A Second Australian Legal Miscellany follows this volume.
Learn more about this ebook here on Booktopia 
---
Understanding Early Childhood Education and Care
This book addresses the Australian Curriculum and the National Quality Framework.
Product Description
A foundational text for pre-service teachers explaining the theories, policies and pedagogies that shape the provision of early childhood education and care in Australia.
In order to effectively practise as an early childhood educator it is essential to understand the theories, policies and pedagogy that shape the discipline. Understanding Early Childhood Education and Care in Australia provides core foundational knowledge that is critical for best practice.
Part One looks at concepts of childhood and the development of mass education before examining influential theories including developmental psychology, sociology, feminisms and critical theory. Specific approaches are also analysed including Reggio Emilia, Montessori, Multiple Intelligences and HighScope. Part Two focuses on the guiding frameworks and policies in Australia and explores in depth issues affecting Indigenous children and provisions for recognising diversity and the practice of inclusion. The final section examines teaching and leadership and considers curriculum, pedagogy and assessment, building relationships between staff and families, the care of babies and infants, the environment in which early childhood education takes place and the responsibilities and professional development of teachers.
This essential reference will ensure pre-service teachers develop a sophisticated understanding of how theory underpins effective practice in early childhood education.
About the Author
JO AILWOOD is a Senior Lecturer in the School of Education at The University of Newcastle.
WENDY BOYD is a Senior Lecturer in Early Childhood in the School of Education, Southern Cross University.
MARYANNE THEOBALD is a Senior Lecturer in Early Childhood, Faculty of Education at the Queensland University of Technology.
---
Open Air Events
Anyone responsible for organising a voluntary or public event will want to do it safely and well, complying with the legislation relating to different aspects of their event. This book will help you to research, plan, organise, manage and deliver any event, match, show, tournament or function that will be attended by more than a handful of people.
You may be running a gymkhana, fete, fun run, steam fayre, half marathon, carnival, school sports day, jumble sale, tennis tournament, car boot sale, model aircraft show or even a huge pop festival or Formula 1 car race. If you are, and you have not run one of these before, this book is definitely for you.
Whatever the event it is, the principles are the same. As the event manager you will need to research, plan, liaise with authorities, obtain permissions and licences, comply with legal requirements, order the slushie machine and then deliver the event to the public. Open Air Events will help you will all this and so much more from how to buy a pop up gazebo right through to promotional flags that are appropriate to successfully brand the event!
Need a Sydney chair hire  company for your function, party or event? The NetStar team recommend The Chair Hire Co. for your event, regardless of the size or number of attendees.
---
Planning Your Wedding
This is a must read for all those planning their wedding or who are about to. Judy gives great insights into planning a range of weddings, for all budgets.  From the event that gives all sorts offer after party bar stool hire as well as wedding chair hire options through to high budget events where a lot of props and other aspects simply cannot be hired.
Planning Your Wedding has been compiled all the essential planning tools you need and dozens of new ideas into this beautiful wedding workbook organizer.
Inside you will find:
• Detailed timelines and worksheets for scheduling and budgeting
• Planning and money-saving tips on everything from the dress to the music to the reception decor
• 8 tabbed dividers packed with visual inspiration, including more than 100 color photos of centerpieces, table settings, favors, and more
• A perforated color swatch page for mixing and matching your own wedding palette
• Extensive information on choosing your vendors, including checklists of key questions to ask
• Ideas for the twenty-first-century bride, including how to use online tools and mobile for maximum convenience
The Wedding Planner  is an indispensable resource—and a great gift for anyone planning  a joyful, and customised wedding celebration they are sure to remember.
---
Retailing Management
Retailing Management's 9th edition places critical and practical emphasis on five exciting new developments in retailing's high tech, global, growth industry: (1) Looking at data analytics methods for decision making, (2) communicating with customers and enhancing the shopping experience with social media and smart phones, (3) utilizing mobile channels and providing a seamless multichannel customer experience, (4) engagement in corporate social responsibility and the social considerations of business decisions, and (5) the impacts of globalization on the retail industry.
With focus on some of the most admired and sophisticated retailers in the world like Wal-Mart, Home Depot, Amazon, Starbucks, and Kroger, the 9th edition of Retailing Management provides challenging and rewarding opportunities for students interested in retailing careers and careers with companies such as IBM, Procter & Gamble, and Google that support the retail industry. New Vignettes in each chapter and the addition of Connect with SmartBook help the 9th edition of Retailing Management maintain and grow as the market's leading Retailing franchise.
Retailing Management is proud to welcome Dhruv Grewal, Toyota Chair of Commerce and Electronic Business, and Professor of Marketing at Babson College, to the 9th edition author team. Dhruv brings years of academic experience and close collaborations with Michael Levy to co-author several retailing articles and co-edit the Journal of Retailing from 2001 to 2007, round out this powerful author team.
Buy Retailing Management's 9th edition at Booktopia
---
Faking Normal
Alexi Littrell hasn't told anyone what happened to her over the summer. Ashamed and embarrassed, she hides in her closet and compulsively scratches the back of her neck, trying to make the outside hurt more than the inside does.
When Bodee Lennox, the quiet and awkward boy next door, comes to live with the Littrells, Alexi discovers an unlikely friend in "the Kool-Aid Kid," who has secrets of his own. As they lean on each other for support, Alexi gives him the strength to deal with his past, and Bodee helps her find the courage to finally face the truth.
To Learn More About Faking Normal Visit Goodreads
---
Skateboarding Is Not A Fashion
The way apparel has been worn and created by skateboarders over the past 50 years has had a tremendous impact on popular culture at large. In Skateboarding Is Not A Fashion, the authors have taken great effort to document all aspects of this aesthetic movement; from its roots in the 1950s as an offshoot of surfing culture, through the early 1980s when skateboarding "found itself" after a crucial underground period of soul searching and DIY expressions of individuality.
Early generations of surfers and skaters wore coastal lifestyle brands such as Jantzen, Hang Ten, Jams, Vans and Hobie. As the culture progressed and developed its own distinct identity, brands core to the scene such as Vans, Santa Cruz, Powell-Peralta, Sims, Alva, Jimmy'Z and many more jumped into the fray with their own apparel.
Nearly every area of garment design was touched by skate wear's aesthetic– influencing the design and fashion of innumerable media from printed T-shirts to board shorts and denim to track suits along the way. Telling the inside story of skate couture in the words of those who lived it, Skateboarding Is Not A Fashion features original commentary from designers, company founders, and pro skateboarders who have defined skateboarding's look for entire generations.
Skate personalities we meet include Stacy Peralta, Lance Mountain, Tony Alva, Brad Bowman, Steve Olson, Steve Caballero, Steve Van Doren, and many more. Skateboarding Is Not A Fashion even addresses the design influence of accessories and safety gear of skate fashion ranging from helmets to kneepads and gloves, not to mention accessories such as bags. Skateboarding's unique attitude and style have captured the imagination of millions over the decades–and Skateboarding Is Not A Fashion Vol 1. is the culture's magnum opus lookbook.
Learn more about this book here on Amazon
---
Explore The Rocks Walking
The Rocks Sydney was where the original landing took place for the First Fleet in 1788. David Newton goes beyond the Sydney's landmark Opera House and Bondi Beach to take readers on a walkabout to explore the Rocks district adjacent to the Sydney Harbour bridge.
Sydney Australia is  truly is an essential port of call on any global itinerary. The largest city in Oceania and an Asia-Pacific powerhouse, Sydney is a diverse mix of new urban cool and classic refinement, with some of the best beaches in the world thrown in for good measure.
The author has gone inch by inch one the Rocks to guide you on a journey to take in the sights and sounds of this heritage district steeped in history. He takes you on a walk via the shops and fine dining, through to the history of the array of historic buildings.
David Newton's Explore The Rocks Walking will help you find the neighborhood gems that only the local Sydney Private Tours know about. Uncover a gem water side of Sydney harbour that will amaze you. It's a must read if visiting the harbour city of Australia.
Learn more about this ebook here on Amazon
---
FX Trading Strategies
John Gill has written this book is to show readers how Australian Brokers make money trading Forex. Thousands of people, all over the world, are trading with FX Brokers and making a lot of money. Why not you, he asks?
All readers need to start trading Forex is a computer and an Internet connection. You can do it from the comfort of your home & without leaving your day job.
Unlike what most think, you don't need a large sum of money to start, you can trade initially with a minimal sum, you can start practicing with a demo account without the need to deposit any money to perfect your skills.
FX and CFD Trading Strategies is a very easy to read book, simple and straightforward explanations to complex matters. He writes of proven trading strategies for currencies that have quite high profit potential.
People that have minimum financial track record can easily make money by learning how to trade currencies via this book. Explanations on opening a trading account with an online FX broker like Vantage FX and checking other brokers like Pepperstone reviews
FX Trading Strategies features all the in's and outs of currency trading as well as strategies needed to achieve success by the amateur and experienced trader alike. A must read if the world of FX trading is of interest to you.
---
Tribal Rugs
Dedicated to one of the most ancient crafts of the world, this book leads its reader through the history of the tribal rug. Featured content ranges from the oldest complete rug in the world (dated to the fifth century BC) to the weavings of the nomadic peoples of Iran, Afghanistan, Turkey, the Caucasus and Central Asia, compiled from the 19th Century up to the present day. Each chapter introduces a different group of tribes, illustrating the rugs, carpets, kilims and utilitarian bags attributed to their weavers.
This book is both a celebration of the woven legacy left by the tribes and a tribute to the skill and artistry of the women who created these magnificent artworks. It aims to provide an introduction for the novice, and entice the more knowledgeable to further study. This new 2017 edition features a marvellous array of new photography showcasing the finest work of each tribe, which will excite anyone with an eye for the tribal aesthetic.
Book Features:
The seminal work on this subject contains new high quality photographs
Written by a renowned expert who boasts unparalleled insight into the weaving process and the meanings behind the rugs' complex motifs
Tribal Rugs: Treasures of the Black Tent is the definitive work on this subject.
500 colour images – Carpet Cleaning Sydney experts in Cleaning tribal rugs.
About the Author
Brian MacDonald lived and worked in Iran from 1972 to 1977, spending a year of this time with two tribal groups, the Afshar of Kerman and the Qashqa'i of Fars. He has returned to Iran several times in recent years, traveling and collecting antique weavings among the Bakhtiari, Qashqa'i and Shahsavan tribes, and he has also traveled extensively in Afghanistan and Turkey.
Learn more about this book here on Booktopia
---
Roofing Siding & Trim
The best home insurance policy you can buy.
The single worst enemy to any home is the weather. Even tiny breaches in a home's exterior can lead to thousands of dollars in damage if water invades walls and ceilings. To protect families and guard investments, this book provides all the information homeowners need in order to maintain, repair, and install all types of roofing, siding, and trim. Roofing and siding installations professionals will also find this to be an indispensable source of state-of-the art information.
The Complete Guide To Roofing, Siding & Trim covers all traditional materials, from traditional wood lap siding, brick, concrete block, stucco, stone veneer and wooden shakes, to vinyl, raised metal roofing, and cementitious sidings. Important new tends in roof restoration in Brisbane materials, like EPDM, architectural, fully bonded selvedge edge and pyramid shingles, are also discussed. In addition to complete installation information, the book includes comprehensive methods for fixing all roof repairs with existing surfaces, as well as routine finishing and refinishing information.
---
Concrete Finishes
Peter Craver's new book moves beyond concrete in standard use in construction and transforms this commonplace material into an elegant medium that can be used throughout the house or commercial building.
Combining cutting-edge concrete design with helpful how-to information, Concrete Finishes offers ingenious ideas for planning and building walls, fireplaces, mantels, hearths, and exterior and interior floors, as well as tips on incorporating architectural elements such as counters, sinks, columns, and water pieces into the project.
The construction of forms, footings, and ties is detailed in clear, easy-to-follow instructions, and special attention is given to finishing techniques, including adding color, texture, and inlays.
Polished concrete floors are an extremely popular around the globe in 2017– open any home or lifestyle magazine and you're bound to see an example of it!
Concrete Polishing Sydney gives their concrete projects a smooth matt finish, which is achieved by grinding the concrete surface and exposing the aggregates. Smoother polished concrete surfaces can be achieved through extended honing of the surface, using progressively finer abrasives pads for polishing. This imparts a lustre to the concrete surface that is then locked into place with a surface sealant.
All types of floor and wall finishes are in the comprehensive book and is a must read for home renovators.
---
Survival of The Sickest
Joining the ranks of modern myth busters, Dr. Sharon Moalem turns our current understanding of illness on its head and challenges us to fundamentally change the way we think about our bodies, our health, and our relationship to just about every other living thing on earth.
Through a fresh and engaging examination of our evolutionary history, Dr. Moalem reveals how many of the conditions that are diseases today actually gave our ancestors a leg up in the survival sweepstakes. But Survival of the Sickest doesn't stop there. It goes on to demonstrate just how little modern medicine really understands about human health, and offers a new way of thinking that can help all of us live longer, healthier lives.
To Lean More About Survival of The Sickest Visit Amazon
---
Immigration Law Pocket Field Guide
This latest edition of the Immigration Law Pocket Field Guide from LexisNexis is an essential item in the pocket of any law enforcement professional who deals with immigration law on a regular basis. Sized to fit easily into the shirt, shoulder, or hip pocket of most uniforms, this wire-bound manual with laminated covers contains the primary law you need to do your job in an easy-to-use format with convenient charts for quick reference.
Keep it with you for ready access to accurate Immigrant and Non-Immigrant Classifications, crimes with significant immigration consequences, grounds of admissibility, Nationality charts, Vienna Convention consular notification and access requirements, and more. Updated annually with the latest changes in this constantly evolving area of law, with an available subscription service so you can stay informed.
A must read if immigrating and available on Amazon Books here.
---

Four Decades For Copiers
Four Decades For Photocopiers is a  comprehensive history of the "Photocopier," including when used in literature. This book represents one of the largest compilation of timeline events associated with Photocopier with timelines covering patented inventions, use in business and computer science, literature, law, medicine, psychology, mathematics, chemistry, physics, biology and other physical sciences.
Thomas Crafer gives insights into the technicians and apprentices who over the years add 'photocopier repair' expertise to their resumes. He looks at the tools and techniques employed by these highly qualified working professionals who assist with print management. Takes an in-depth look at the history and evolution of each photocopier component and subsystem – including the optical system, coronas, developer section, drums, electronics and sensors, fusing mechanisms, and paper transport rollers and belts – pinpointing the sources and solutions to problems that typically arise through extended use. This book offers readers the background information and on not only the evolution of the photocopier as we know it today but the history of the componentery that goes in to make it.
---
Australian Termites
'However, unlike many books on the management of Australian Termites, this one includes not only directions for managing this ferocious timber eating pest, but also the history of Australian Termites. It's like the difference between being given a fish and learning to fish.'
-Toby James
'This guide walks you through what you need to know to claim control of your neighbourhood termite.'
– Jane Homes
'This book gives homeowners a logical framework and solid information to help you deal with Australian Termite pest you will inevitably encounter in Australia.                                                                               – Scott Taker
'The reader learns the right chemicals, microbial, inorganic, organic and botanical tools for each task in locating and controlling Australian Termites. The uses and dangers of each method – with an explanation of chemical toxicity levels – all detailed enough for the home or business owner to make truly informed decisions on the best termite pest control method '
– Jason Collins
An indispensible guide on Australian Termites that every gardener, building professional, home owner as well as business owner and farmer in Australia should have. Before termites wreak havoc on your property, you'll want to have the latest revised and completely updated edition of Australian Termites by Malcolm James. It's your secret weapon for safeguarding your home or business premisses.
Identify the problem before it's too late. This easy-to-use guide walks you through everything you need to know to take control of a termite infestation.
A thoughtful approach to termite infestation management.  In-depth chapters include an introduction to integrated termite management (ITM), safe management, and overall best treatments. Know all the possible pest control solutions to the problem you're facing, ranging from indirect strategies through to toxic chemical control of pest infestations.
---
Moving Without Mayhem
Learn The Secrets of Organization From a Professional Removalist
This book could save you a ton of money, stress and time! In this book you will learn Everything You Need To Know About Moving.
You'll also discover the secrets of someone who's moved more than 20 times and has created a system for moving that will save you countless hours of frustrating work, thousands or tens of thousands of dollars on moving costs and tips for buying and selling your home – not to mention all the stress you'll be avoiding by using this amazing home removals system!
How To Pack When Moving
This book comes with 8 amazing checklists that will save you time and money. The packing checklist alone is worth more than the price of this book! There are also tips regardless if you are engaging Perth Removalists or doing the move yourself.
About The Author
Jo Spicer has personally moved more than 20 times over the past 25 years and has therefore experienced all the difficulties and challenges created by relocating. This book is the resulting system of checklists and guidelines she created which has helped friends, family and clients to relocate in a smooth and stress free way. Jo lives in Sydney, Australia and is an established media writer and fiction author.
---
Rubbish & Recycling
This activity-based introduction to environmental issues has clear and simple text with easy-to-do activities. It covers various kinds of waste, including the difference between biodegradable and non-biodegradable.
Tips on how to recycle and the professional rubbish removal companies do in their day to day activities when trying to achieve efficiencies in their businesses.
A must read for minimising waste removal from the family home or place of business.
---
Roofing Siding & Trim
The best home insurance policy you can buy.
The single worst enemy to any home is the weather. Even tiny breaches in a home's exterior can lead to thousands of dollars in damage if water invades walls and ceilings. To protect families and guard investments, this book provides all the information homeowners need in order to maintain, repair, and install all types of roofing, siding, and trim. Roofing and siding installations professionals will also find this to be an indispensable source of state-of-the art information.
The Complete Guide To Roofing, Siding & Trim covers all traditional materials, from traditional wood lap siding, brick, concrete block, stucco, stone veneer and wooden shakes, to vinyl, raised metal roofing, and cementitious sidings. Important new tends in materials, like EPDM, architectural, fully bonded selvedge edge and pyramid shingles, are also discussed. In addition to complete installation information, the book includes comprehensive methods for fixing all roof repairs with existing surfaces, as well as routine finishing and refinishing information.
---
Are you planning a breast augmentation but have no idea where to start?
Has online research or advice from friends and family confused you more?
Are you striving for a stunning result but terrified to make the wrong decision?
You're not alone. In A Comprehensive Guide to Breast Augmentation, top Beverly Hills plastic surgeon Dr. John Diaz provides you the expertise you're looking for. You'll receive the same exceptional care he gives women who enter his prestigious office, which is one of the nation's most successful plastic surgery practices. Dr. Diaz reveals everything you need to achieve the look you've dreamed of. You'll learn how to:
-Find top surgeons that will give you fabulous Beverly Hills results
-Avoid common surgery pitfalls
-Overcome your fears and take total control of your surgery from beginning to beautiful end
-Select the best implant style and size for you
-Separate truth from fiction during your online research
By way of additional resource material on breast augmentation, you can find out what leading Breast Implants Cosmetic Clinic recommends to their clients here: https://www.breastexcellence.com.au
A Comprehensive Guide to Breast Augmentation, by top Beverly Hills plastic surgeon Dr. John Diaz can be purchased here: Amazon Books
---
Oh No! Someone's Spilled Red Wine on the Carpet. What are we going to do?
That's what the Carpet Cleaning Stain Removal Guide is for. Peter MacDonald who has 20 years' experience as a carpet cleaner in the carpet and upholstery cleaning industry in Canberra, Australia has penned this guide for just such an event.
Knowing just what remover to use, the best advice and just how to use it. Everything from pet stains to chocolate, common stains in the home that are difficult to remove without a little guidance.
Peter gives advice on the top ten stains that occur regularly in the home. Money you save because of a little knowledge is like giving yourself a discount on you own carpet cleaning bill. Stains like these Top Ten: Grease and Oil Make up Nail Polish Red Wine Blood Water Marks Food Spills Paint Poo Urine Be Prepared A stain never occurs at a convenient time and so having this book on hand is a time saver and a stress saver as you immediately have a plan to work toward.
Also knowing when to call the professional is important, like Carpet Cleaning Sydney because some stains are best left to them. So for peace of mind and a be prepared mind set, grab yourself a copy of this great book here: Booktopia.
---
Selection Tips For Air Conditioning Systems
Heating, ventilating, and air conditioning  of buildings is accomplished in many ways, depending on the size, configuration, and location of the buildings and the degree of environmental control needed.
Small simple facilities can be cooled with a localized cooling unit whereas larger facilities employ several large units or centralized systems.
Air conditioning system types are broken down into two types: direct expansion (DX) systems, in which there is direct heat exchange between the building air and the refrigerant, and chilled water systems that utilize chilled water as an intermediate heat exchange medium to transfer heat from the building air to the refrigerant.
It is useful to know what an ideal HVAC system would look like. Although compromises sometimes have to be made, they should be made with the knowledge of how and why they are imperfect.
This 4 hours quick book provides comprehensive information on the air-conditioning cooling systems. It details the type and characteristics of commonly used cooling systems with illustrations, advantages and disadvantages.
This course is applicable to HVAC engineers, facility engineers, architects, environmentalists, operations and maintenance personnel, as well as consultants and contractors who construct, build and manage facilities.The course includes a multiple-choice quiz consisting of twenty (20) questions at the end.
Learning objective at the conclusion of this course, the student will: Learn the different types of cooling systems – DX and Chilled water systems; Understand the efficiency terms and the rating of cooling systems; Understand the key factors in selection of DX systems, their advantages and limitations; Understand the key factors in selection of chilled water systems , their advantages and limitations; Understand the key factors determining the heat rejection systems; Describe five common methods of heat rejection with advantages and limitations.
Alliance Climate Control – Air Conditioning residents Trust : Call them today for a free quote +61 2 80615023
---
Hand Sanatizer Germ Anathematizer
Why should you choose this book for your child? Infectious disease accounts for millions of school days lost each year. During the 2013 school year our local elementary school shut down for seven days due to the wide spread of similar symptoms among students and employees. This book will raise kids awareness of Germs and Mode of Transfer in a fun way. In addition, there is a guide inside for parents on how to continue teaching prevention. "
Footnote:  Hand Sanitiser Wash Experts
---
Things To Know Before Traveling To Australia
Everything you needed to know if you are a lover of travel, it's as simple as that. The writers, considered by some as the world travel bloggers share their and other people's experiences.
Traveling is described on Trip.com Wikipedia page as a wonderful hobby carried out by millions of people across the globe every day.  Here's why traveling is important to them. The ability to move around from one place to the other place is the main virtue one can ever have. All humans and animals have been secured with this ability, but humans are always a step forward. We human beings, have an extraordinary virtue of seeing, experiencing and learning from it, and this is exactly what makes our traveling more satisfying and enriching.
At the turn of the 18th Century, a person who went on a long-distance journey returned home after many years. Till their return, his or her family had either no or very little information regarding his situation and well-being. In some cases, a person would never return. Despite of this people travelled; not always because they needed to, but many  because they loved to. And why not? Traveling not only takes us to distant lands and expands our horizons and the life of various people, but this also removes the dullness of our lives.
Au.Trip.com Facebook, Au.Trip.com Twitter, Au.Trip.com LinkedIn, Au.Trip.com App
---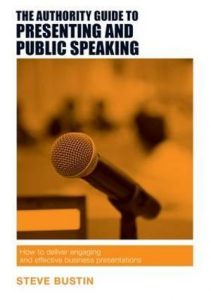 The Authority Guide To Presenting & Public Speaking
Are you required to present, pitch or speak to an audience? Whether it's your first marketing presentation or you're an experienced speaker, this Authority Guide will give you the tools, tips and confidence to deliver engaging, creative and effective presentations. Steve Bustin, an award-winning business keynote speaker (named UK Speaker of the Year 2015 by the Professional Speaking Association), an executive-level speech coach and corporate presentation skills trainer, will teach you simple but effective techniques to keep your audience engaged.
Industry Review:   "Steve's advice is easy to follow, simple to apply, and invaluable in terms of great communication. This book will benefit anyone who ever has to speak in public, which these days is just about everyone." – Alan Stevens, FPSA, PSAE, past president of the Global Speakers Federation and co-author of The Exceptional Speaker
Table of Contents:  Introduction: 3; The anatomy of a good presentation: 9; Setting objectives for your presentation: 17; Creating your content: 23; Why structuring your content is vital: 27; Open with a bang, not a whimper: 29; Structuring that tricky bit in the middle: 37; Close on a high note: 49; Using slides during your presentation: 53; Embracing a world without slides: 71; Presenting figures, numbers and data: 81; Getting ready to present: 89; Presenting like a professional: 101; Putting it all into practice: 109; Appendix 1 Don't just take my word for it: 111; Appendix 2 Resources for becoming a better presenter: 115; About the author: 119
Find out more about The Authority Guide At Booktopia